Our Story
BaYou with Love is a lifestyle brand focused on sustainable, ethical fashion and production within jewelry, apparel, home and beauty. Founded and run by designer, actress and environmentalist Nikki Reed, BaYou with Love creates luxury with a story through hand-crafting our fine jewelry using recycled gold, including gold recovered from discarded technology through our partnership with Dell. Our jewelry collections include every day favorites, bespoke jewelry and brilliant bridal rings created with carbon neutral cultivated diamonds and consciously sourced stones.
Our brand focuses on sustainable production, conscious sourcing and supporting local artisans to reflect a beautiful world in which we continuously reuse resources and work towards zero waste. We strive to work with partners in our industry that share the same values as we do and believe transparency in a supply chain is the key to a sustainable future. Bayou was founded in an effort to achieve the very balance we find in nature, in the fashion world. Galvanized by the desire to create harmonious moments between how we feel, and what we wear. Inspired by the beauty that surrounds us and motivated by the lack of earth-conscious options, BaYou With Love was born. The ethos and inspiration of BaYou is manifested in every design we offer and possesses an energy that cannot be replicated.
"We are working towards a zero waste model with the smallest footprint possible, and hoping that by doing so we can pave the way for other companies to do this as well. It only works if we are all doing this, so my goal is to make space for other companies to join, not to be the only company doing it." - Nikki Reed
Over a year ago
Dell approached Nikki with the idea of making something beautiful from e-waste. Many people don't realize that only around 12.5% of electronics are responsibly recycled globally. In phones alone Americans throw away more than $60 million in gold and/or silver every year.

Dell gadgets contain so many valuable resources that can be recycled and upcycled, and Dell and their partners have a process for extracting gold from old computer motherboards that is 99% more environmentally friendly than extracting gold from the earth. Not to mention the ethical benefits by avoiding the harsh labor conditions where gold is so often mined.

We all should be thinking "circular" in our approach to design. One industry's "trash" can be another's treasure, and with Dell, we're proving that. Do your part and recycle your electronics responsibly.

Learn more about Dell's recycling programs and circular gold supply chain at dell.com/gold.
Bayou was born from a love for design, creativity and all things sustainable. Founder, Nikki Reed, leads with her heart, designing a beautiful eco-friendly line of accessories and products to match her lifestyle. Partnered with Freedom of Animals founder, Morgan Bogle, the two embarked on a journey to provide conscious products that consider the planet and those on it. Inspired by the Louisiana Bayou.
The Lifestyle
---
BAYOU
was founded in an effort to achieve the very balance we find in nature, in the fashion world. Galvanized by the desire to create harmonious moments between how we feel, and what we wear. Inspired by the beauty that surrounds us and motivated by the lack of sustainable and natural options, BaYou With Love was born. It's the way it makes you feel to merge thoughtful consumerism with effortlessly chic style. Sustainable fashion isn't the future, it's the present. Wearing BaYou is wearing love.
Our Production
---
We support local craftsmen, artisans and ethical factories. Socially conscious. Learn more about our Sustainable Production.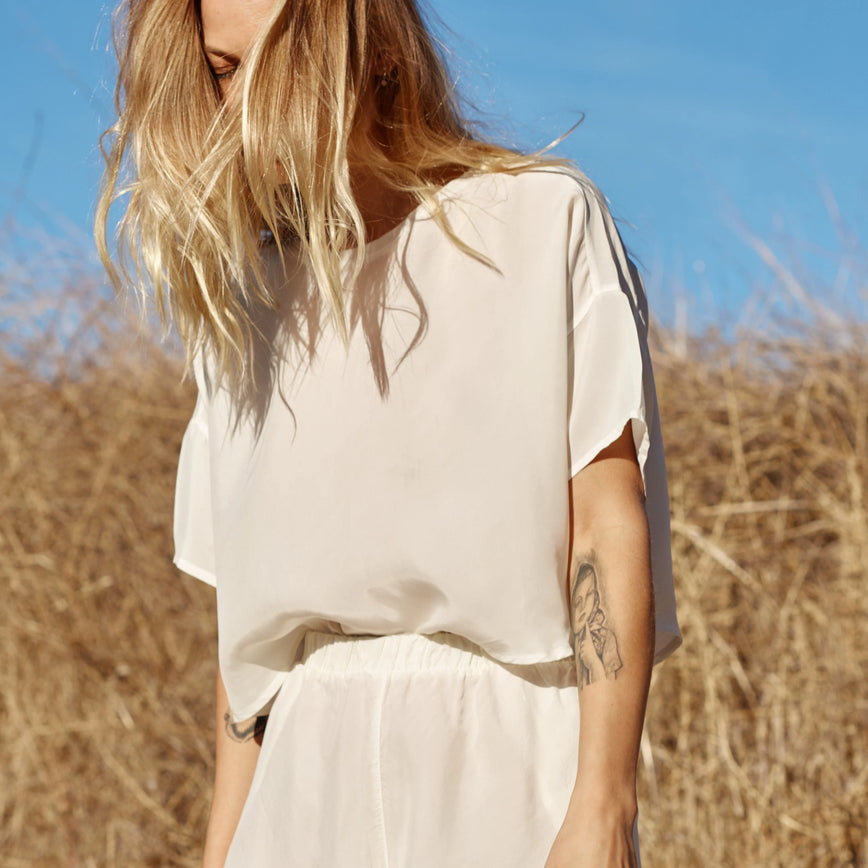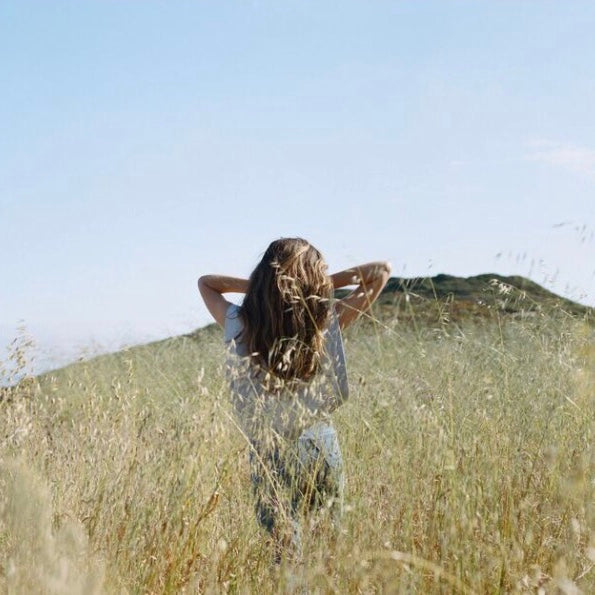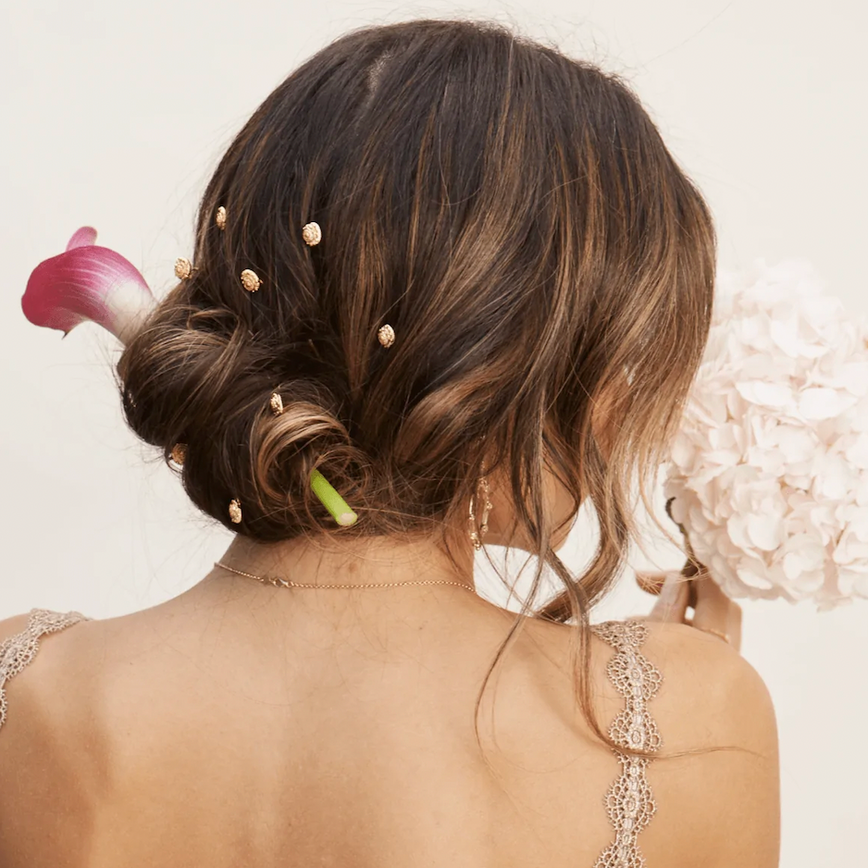 The Sustainable Materials
cupro, recycled cotton canvas, tencel, post consumer plastic, low chemical content chambrays and dyeing techniques, organic cotton and many more to come....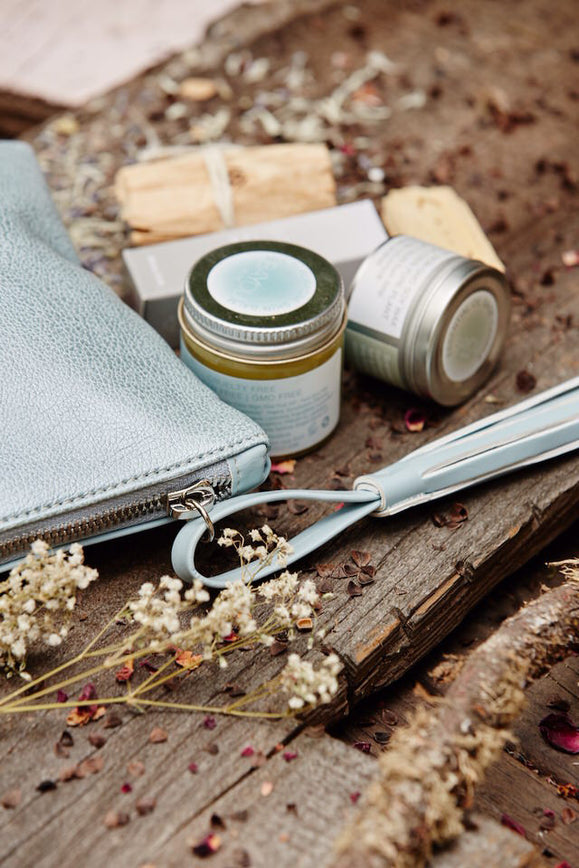 Partnerships
---
We source most of our diamonds from the World's First certified 100% Carbon-Neutral Diamond Producer, Diamond Foundry. Their diamonds are sustainably grown aboveground in America's beautiful Pacific West, 100% hydropowered by Washington State's Columbia River. Learn more about
The Story of a Stone
.
We partnered with Anthropologie for an exclusive beauty bag filled with goodies. The bag is made of post consumer plastic and organic cotton, made in Los Angeles.
About Our Founders
---
Nikki Reed, an actress, conservationist, musician and designer partnered with Morgan Bogle, founder of Freedom of Animals, and spent a year developing Bayou with Love. Nikki's love for all things sustainable and eco-friendly paired with Morgan's years of working with sustainable and ethical fashion led them on this journey to creating a lifestyle brand that would mirror Nikki's life. The eco-friendly materials, technologically advanced production of recycling plastic for fabric and the ethical decision to strive produce mostly within the USA without harming the planet, the people and the animals on it were the driving forces behind Bayou with Love. This brand is Nikki's baby and we are excited to share it with the world, showing consumers that sustainable fashion is now, not later, and conscious consumption is an every day opportunity to make a better world. Bayou with Love is here to help pave the way. Become a Bayou Girl.